CITY OF BLOOD (PAGE 2)
–
–
The Goddess Artemis interrupts Kiths quest by assigning a side quest of rescuing Clover, a Witch of Dionysus. While Kith scatters the Villagers, Heather frees Clover. But Witch Clover goes to the "Taver-Inn" to collect her belongings.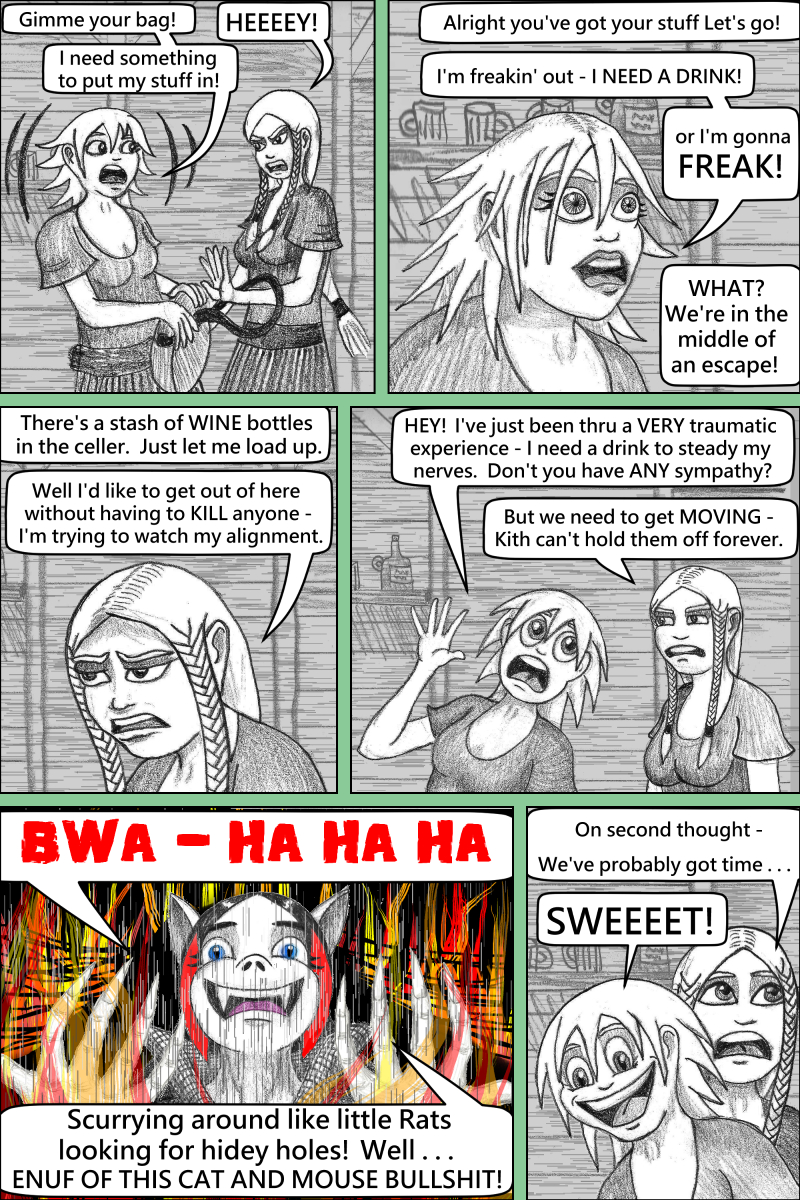 I gave each of the characters a single panel to show off their personalities.
–
Clover is a bit of a lush, her loose hair symbolizes that she's kind of a scatter brain. She's a red head, and her role in the trio is as the "Beauty"
–
Heather is powerful and in control, symbolized by the hair braids that she wears. However as the "Moe" of the 3 Stooges, the other 2 will constantly annoy her.  She's a blond, and her role in the trio is as the "Brains"
–
Kith is powerful but unpredictable and given to wild mood swings. When not under her hood her long black hair blows every which way in the wind. The red "fang bangs" are a reminder that she lives for the vengeance pact that she made as a child (151 – Vengeance (The Pact)).  Her role in the trio is as the "Brawn"
Clover starts drinking her wine while they wait for Kith to catch up.
If you're wondering why there are wine bottles poking out of a bottomless Elvan Sack of Holding, it's because there is a small pocket just inside the flap for organizing items while moving stuff in or out of the sack. Clover has put her favorite wines in this small pocket and they're poking out the top of the sack so that she can't close the flap. You'll also note she wears the sack differently than Heather. Heather carries it over her shoulder, Clover carries it around her neck so that it's like an open bar right in front of her.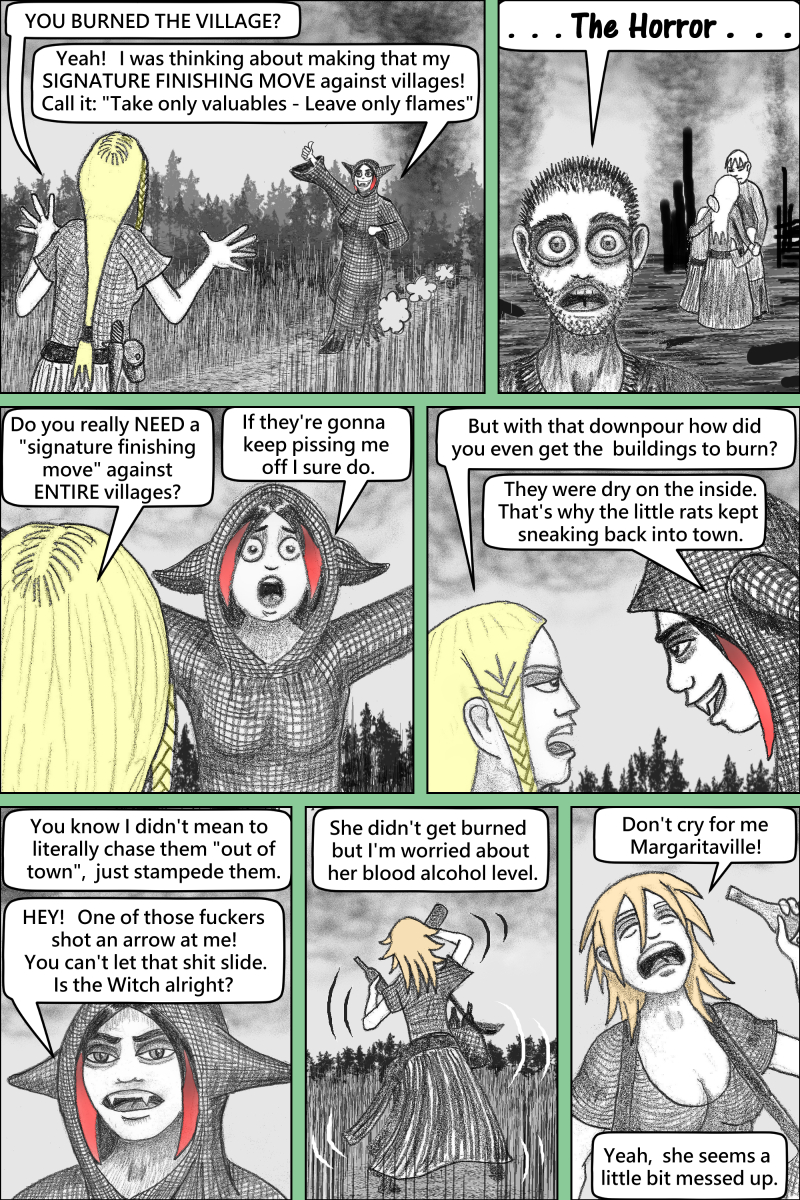 I'm sure Kiths new "move" doesn't foreshadow ANY events that may happen later in the story. We can rest easy about the safety of any future settlements Kith might encounter, be they villages, towns, or something larger, like, um, I guess  .  .  . CITIES???
"Le Fay" indicates a "magical being". 
Clover would of course have heard of Morgan le Fay
If Clover wants to talk about eggs, then Kith will establish the pecking order.
Standard Adventuring Group: Fighter, Mage, Thief.
See if you can guess which is which.
–
–