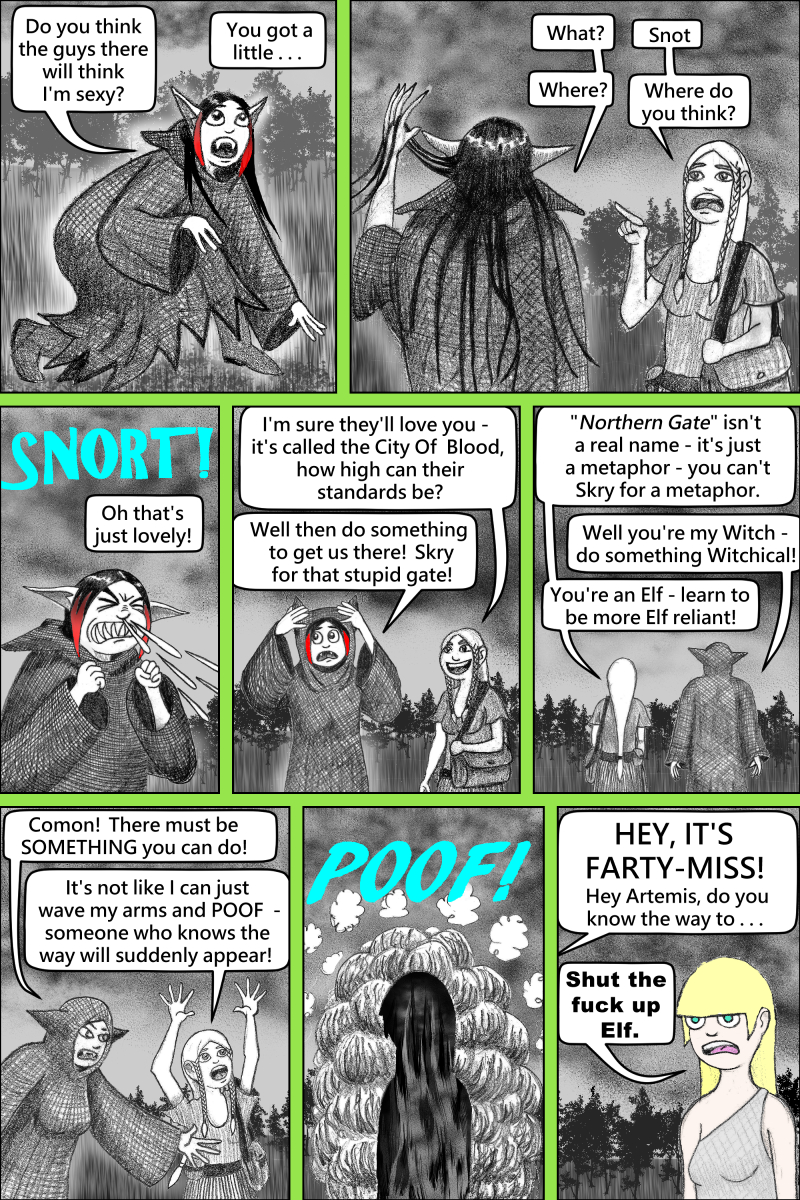 I'm slowly re-learning how to do a color comic – thank you again Smith Micro for COMPLETELY changing all the controls around when you "upgraded" your MangaStudioDebut4 (can you really debut 4 times? That's sort of like "the NEW originals" isn't it?)
.
Panel 8 Artemis, the Goddess of the Hunt, gets the privilege of being the first full color figure done in the ClipStudioPaintPro.  I will continue experimenting with these filler/preview comics until I get good enough to go back to the Main Full Color Storyline.
.
Speaking of which, it's stalled out where Artemis is threatening to kill Child Kith 155 – Torquing the Goddess
.
Artemis also attempts to kill Kith by sending a Knight into the woods after her. This was in the "Spoiler" preview pages. Comics 8 & 9
.
So Artemis showing up probably bodes ill for Kith.