NEW LOCATION FOR MY COMMENTS!
It gives me greater control so I can do things like this –
Parody reference: Lion King song "Circle of Life"  (Clickable Link to Song)
EVERYTHING that the shadows touch belongs to Kith of the Shadows . . .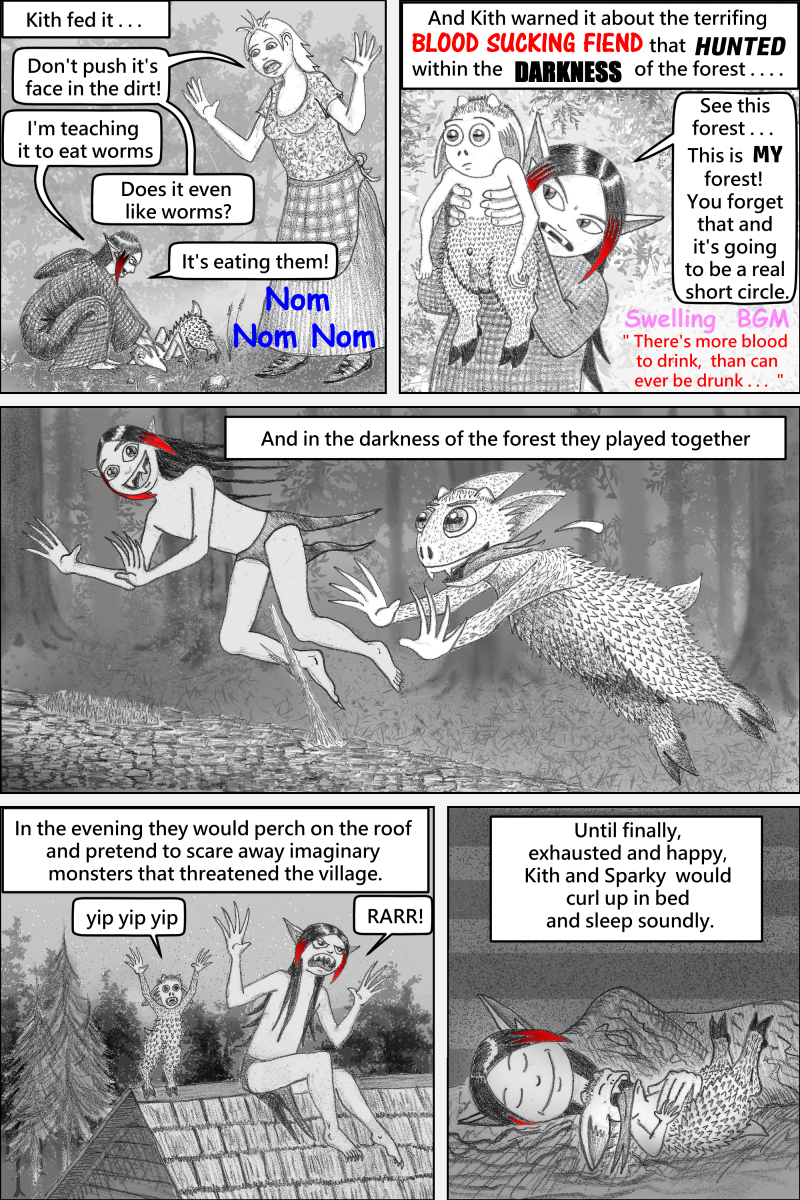 If you like Sparky (the little Krampus) there are some sketches at the bottom of the "Making of Krampus" page.  They show his art evolution from the plot book concept to this latest comic.
I'm starting to get a little better at the Clip Studio Paint Pro SW.