"SHI!" is the sound of an Elf extending it's claws. I chose that Sound Effect because it's the Japanese word for "4" (the number of claws) and a homonym for the Japanese word for "Death".
–
In the TV Trope "Beauty, Brains, Brawn" – Kith is the Brawn, Heather is the Brains, and Clover (the Witch they are going into the Village to rescue) is the Beauty.
–
–
Panel 4 – Kith sticks her left eye out to use as a telescope.
–
The last panel gives a hint of how tough Heather can be
–
And just for fun, here is the DRAFT VERSION, that I do to make sure the page will look right before I spend a bunch of time finishing the drawings.
–
I have to make sure there is enough room for words and figures, and see if I need to add or subtract anything to a figure to get it to fit in frame.
–
Note that in Panel 2 I'm experimenting with how Kiths ears should be tilted.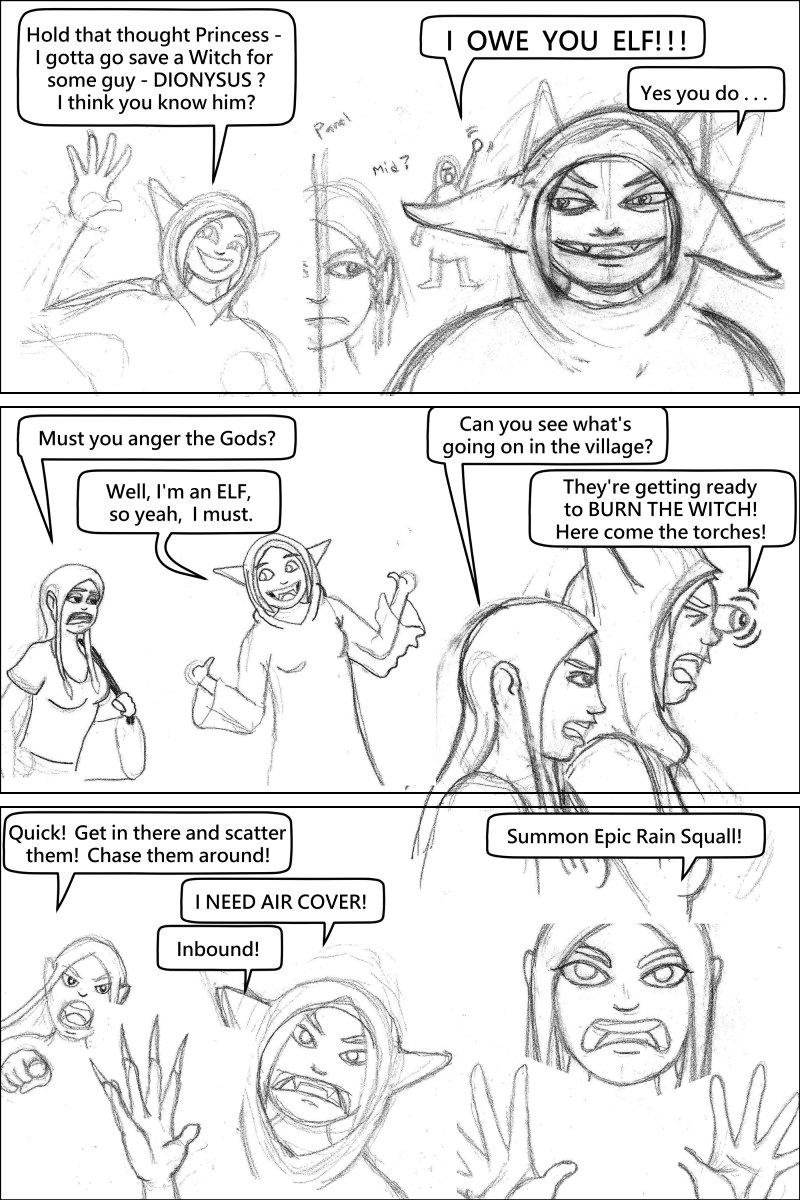 ↓ Transcript
In the TV Trope "Beauty, Brawn, and Brains" - Kith is the Brawn, Heather is the Brains, and Clover (the Witch they are going into the Village to rescue) is the Beauty. http://tvtropes.org/pmwiki/pmwiki.php/Main/BeautyBrainsandBrawn